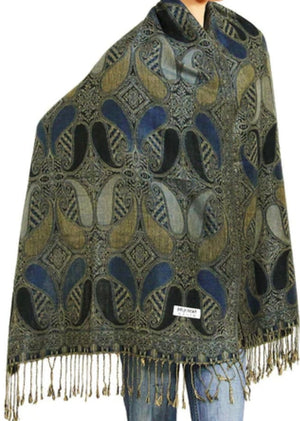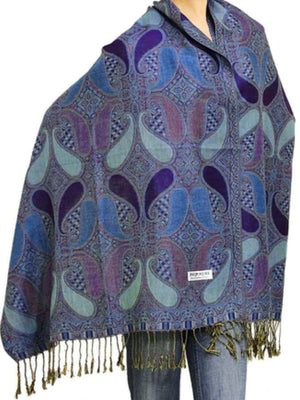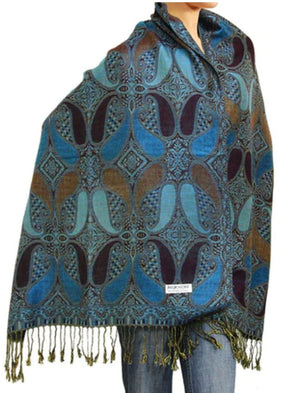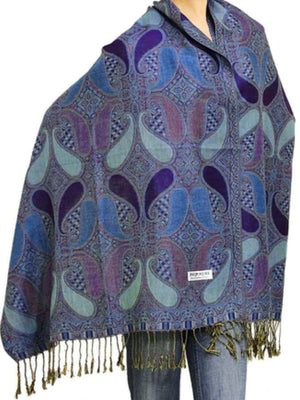 Large Pashmina Shawl
55% Pashmina 45% Silk, Size 80" x 27"
Perfect to dress up an outfit or wear with jeans.  Also great for travel or air conditioned office or restaurants.  This soft silky feel would be a perfect gift for visiting a friend, hostess or send to a friend who might need a little warmth.  And why not treat yourself too?
The sublime luxury and delicate texture of Pashmina or Cashmere (as it is known in the West) has made it an integral part of the royal and aristocratic lifestyle. Rightly referred to as the 'Art of Royals', it was first popularized by Emperor Napoleon's wife, Josephine, who was enraptured by its beauty and fineness. I wonder if she wore this while eating cake?  The Gift Shop at Versailles sells beautiful scarves.   It is truly worth the short train ride from Paris to see Versailles.  Or if you hate jet lag, I suggest doing a virtual tour, especially of the gardens.  You'll lose you head when seeing the inside too.  There are 2,300 rooms.  
 The Palace of Versailles has been listed as a World Heritage Site for 30 years and is one of the greatest achievements in French 17th century art. Louis XIII's old hunting pavilion was transformed and extended by his son, Louis XIV, when he installed the Court and government there in 1682. A succession of kings continued to embellish the Palace up until the French Revolution.
The Hall of Mirrors, the most famous room in the Palace, was built to replace a large terrace designed by the architect Louis Le Vau, which opened onto the garden. The terrace originally stood between the King's Apartments to the north and the Queen's to the south, but was awkward and above all exposed to bad weather, and it was not long before the decision was made to demolish it. Le Vau's successor, Jules Hardouin-Mansart, produced a more suitable design that replaced the terrace with a large gallery. Work started in 1678 and ended in 1684.