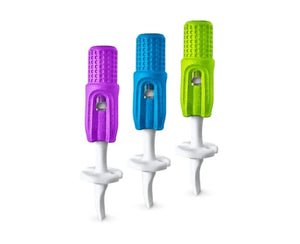 Puffco Vision Plus Dart
Dart replacements for your Plus Vision Vaporizer straight from the creators at Puffco!
The Puffco Plus Dart 3-Pack was designed for performance, durability, and easy cleaning. The darts feature a silicone top and scoop-shaped loading tool, used to extend the dart length and allow easier concentrate collection. They also feature a built-in carb cap and splash guard to maximize airflow and overall experience.

Cleaning - The Puffco Plus Dart can be removed from the metal casing and cleaned using ISO alcohol.