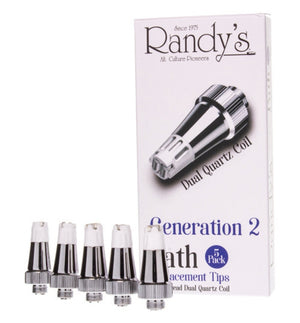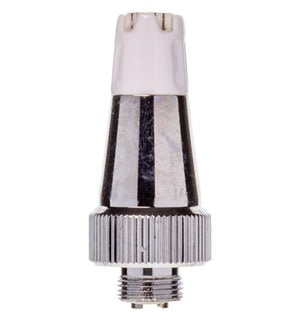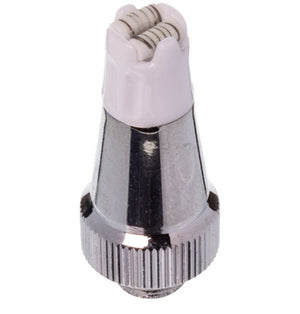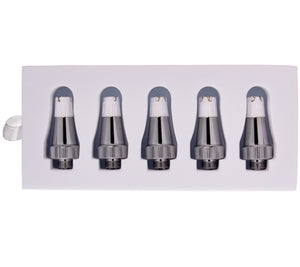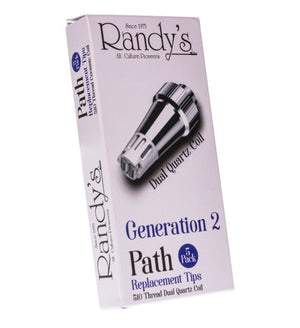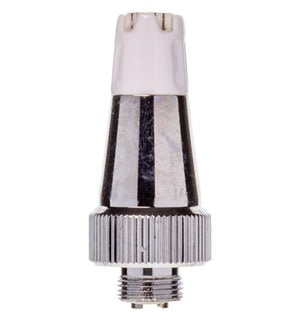 Randy's Path Genernation 2 Replacement Tips
Description
Gen 2 Design: Dual Quartz Coil
Designed for use with the Randy's Path, but 510 Threaded for Universal Fit
Don't dab with an old coil: grab a new one today for clean, tasteful dabbing! These original equipment manufacturer (OEM) parts from Randy's are designed to work with the Randy's Path, an electronic nectar collector, for dabbing on-the-go. Although they are 510 threaded, their unique design is meant to be used with an e-straw like the Randy's Path or Airis 8.
Generation 2: Dual Quartz Coil
The Randy's Path comes pre-equipped with a Gen 1 tip, which works great... but why not treat yourself to twice the power?! These Gen 2 tips feature dual quartz coils for faster, more efficient heating than the Gen 1 tip offers alone.
Compatible Products