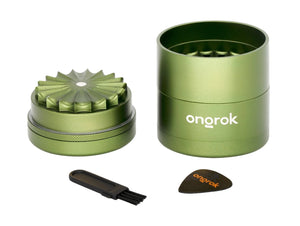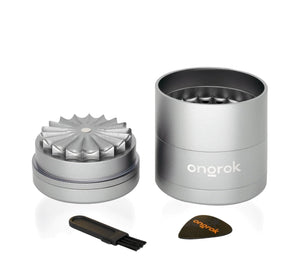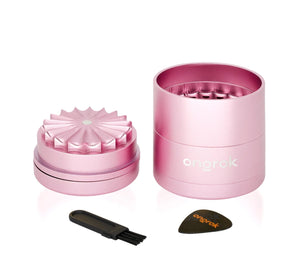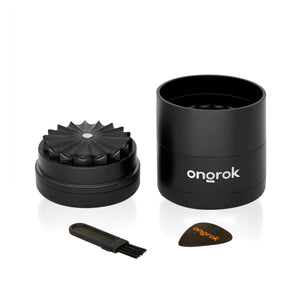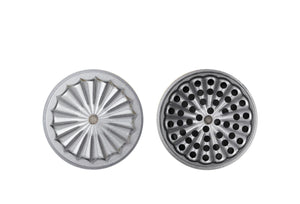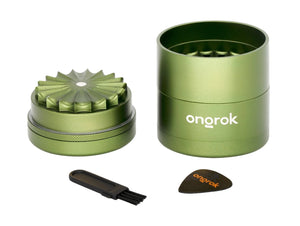 Onorok Flower Teeth Grinder
CONSISTENT, FINE GRIND | This metal herb crusher is crafted out of solid, aircraft grade aluminum. Inside of the aesthetic finish, this grinder uses a flower shaped tooth pattern to evenly mill herbs & spices and provide an effortless fine grind!

BUILT-IN STORAGE JAR | This 5 piece grinder features a deep storage chamber with an airtight lid & o-ring seal to preserve freshness.  Perfect for storing gummies, tea or other moisture sensitive items while on-the-go!

NEODYMIUM MAGNET & UNIQUE LOCKING FUNCTION | The ONGROK 5 Piece Storage Grinder uses a quarter turn locking function, so it's easy to open and access your materials. A powerful neodymium magnet holds other chambers in place until you're ready to use.

REMOVABLE SCREEN FOR EASY CLEANING | This large, handheld grinder contains a removable screen for easy cleaning. To remove the screen, just lift the handle and turn counter-clockwise.