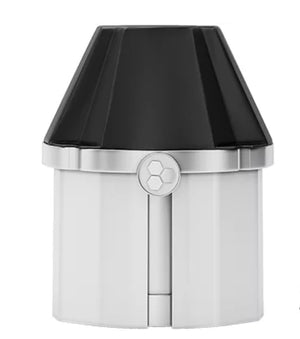 V2 Pro Series 7 Wax Cartridge
The Series 7 wax cartridge reaches temperatures of 600°C, making it the hottest wax cartridge available. This impressive cartridge has a large capacity and is fully compatible with wax, oil, gel and similar concentrates. Choose from three, unique heat settings and discover the superior vapor production that the Series 7 wax cartridge is capable of.
To fill your cartridge, twist off the mouthpiece. Use the scoop tool included with your kit to add wax, gels or similar concentrates to the basin of the cartridge, making sure not to fill beyond the basin's rim. Use the pointed end of the tool to poke a small hole through the wax, down to the bottom coil – this increases air flow, maximizing vapor production. Twist the mouthpiece of the cartridge back on and slide it into the recessed cartridge chamber of your Series 7 vapor pen. Then, press the activation button and puff.
In order to get the best possible performance from your Series 7 wax cartridge, make sure you hold your vaporizer vertically. This allows the wax to make full contact with the heated coil inside the cartridge.