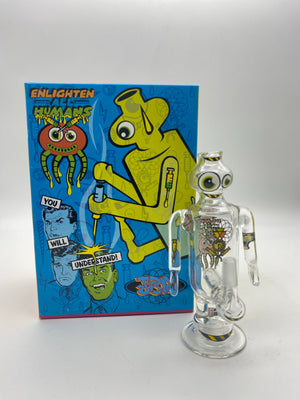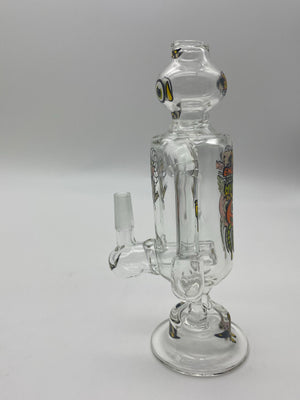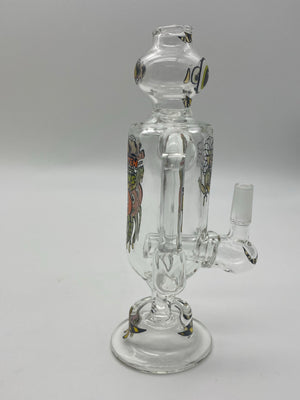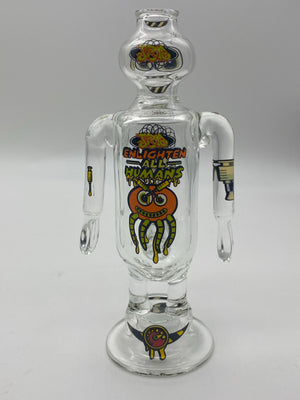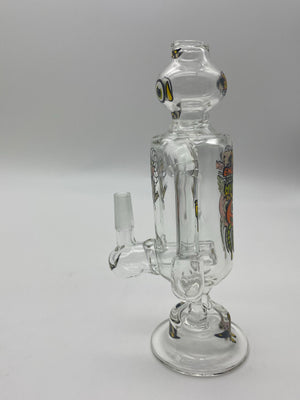 Jerome Baker "Enlighten All Humans" rig
The renowned glass company Jerome Baker Designs (also known as JBD Glass) was established in 1995 by Jason Harris aka Jerome Baker. You may recognize him from the glass pipe documentary Degenerate Art.
The Robot Series Concentrate Rigs by JBD are collectible pipes that come in brilliantly designed packaging - a colorful box with custom cut foam padding inside. The 'Enlighten All Humans' robot pipe features decals and a 3-slit inline percolator, and includes a domeless quartz nail.


Jerome Baker Designs (JBD) - 'Enlighten All Humans' Robot Concentrate Rig Features:
3-slit inline percolator / downstem
Made in the USA by Jerome Baker Designs
10mm male rig joint
Comes with 10mm domeless quartz nail
Robot theme decals all over
Comes in a coloful custom box with custom cut foam padding
Height: 5.8"
Diameter of base: 1.9"
Weight: 5.09 (oz)