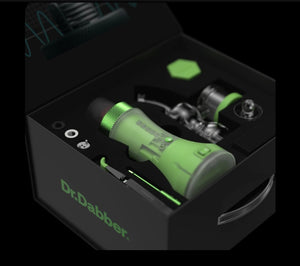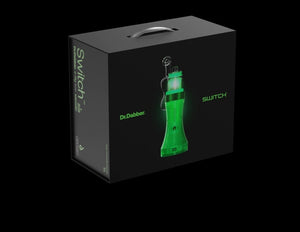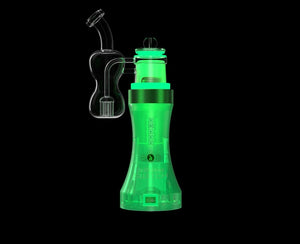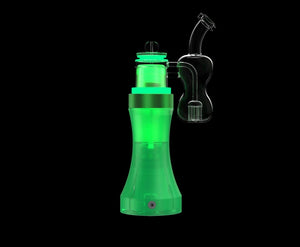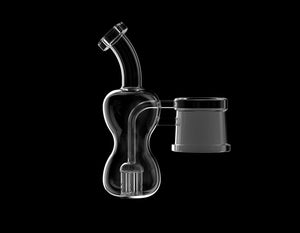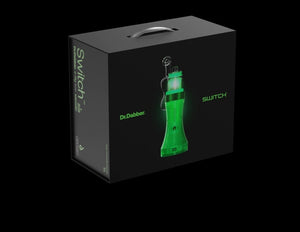 Switch Glow in the Dark
Time to "Glow Up" with our latest variant in the Limited Edition Dr.Dabber Switch® series. Illuminate your sesh with the Dr.Dabber Switch® Glow in the Dark Editions. Our most popular desktop vaporizer has received a luminous facelift coming in two limited edition glowing colorways! The Switch's Shell and Silicone Seals absorb any source of ultraviolet light, emitting a psychedelic Green Glow, while our induction technology delivers rapid, consistent heating, every time. Featuring uncompromisable performance, tailored with exclusive color variants, the Switch® Glow in the Dark Editions are designed with the connoisseur in mind. Ready for late nights and early mornings, our Switch® Glow in the Dark Editions are sure to be the life of the party. 
Consistent Power
Switch from flower to oil in record time with our patent-pending induction technology. Consistent enough to vaporize top-tier solventless, with no terpene degradation. Powerful enough to run through any dried leaf materials, leaving even the turkey bag lovers satisfied. The Switch's 25 different heat settings will keep you dialed into any level of consumption, from the casual to the connoisseur. With just the flick of a switch, you can elevate your unit from a top-tier flower vaporizer to a concentrate consumption powerhouse, and did we mention the Self-Cleaning Mode? Versatility is our specialty.
Batteries Built to Last
With over 100 uses on a single charge, take your Switch from the lake to the campsite, and keep dabbing under the stars, all before having to stop for some juice. Through average use, this means a whole week before having to stop and recharge! Dead battery got you down? Plugin your Switch to keep the session going with the convenience of pass-through charging. With only 60 minutes to a full charge, you will be back on the go in no time at all. The future is now.
The Power & Speed of Induction
Our patent-pending induction technology enables the Switch® to achieve temp in under 10 seconds (dependent on selected temperature). Let us see your parent's vaporizer do that! We encased the induction heating within the glass to allow for simple cleaning and carefree use. Simply fill the well with isopropyl alcohol, wiping clean to remove all residues from inside. We designed the Switch® with the internal electronics completely sealed off so you don't have to worry about leakage causing mechanical failure. We stand by all of our vaporizers and offer a 2-Year warranty