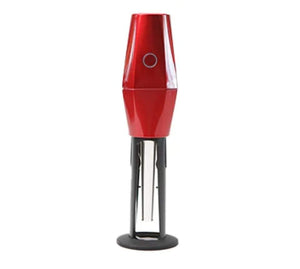 Otto by Banana Bros.
Meet RED OTTO the world's first and only Automatic Cone Rolling Machine. Engineered and designed with the true connoisseur in mind, the OTTO's patented AI milling system analyzes your material and automatically adjusts the direction, speed, and pressure of it's precision-engineered milling blades to create the perfect grind every time.
Regular grinders compress and shred your material. OTTO mills your material in its expandable chamber, cutting it one layer at a time, to preserve the quality and structure of your material. Once milled to perfection, OTTO ensures the material passes neatly and evenly into the cone with full retention of leaf, oil and kief, delivering you a superior consumption experience.