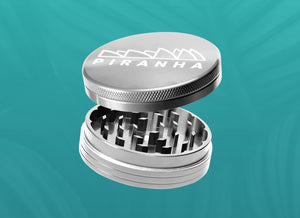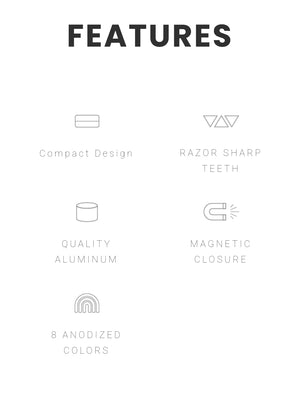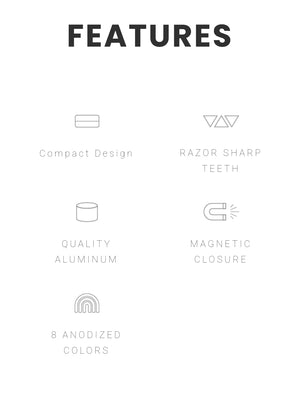 Piranah 2 Part Grinder
Built to last and ready to shred.
The two-piece grinder is perfect if you're looking for a no-fuss grinding solution that easily fits in a backpack or pocket (great for traveling or concerts!). These grinders are simple and easy to use with solid teeth and strong magnets.
Available in four sizes (2.2", 2.5", 3.0", 3.5"), the two-piece grinder is straightforward, sturdy, and always ready to shred herb with resilience. If you're looking for a quality grinder that's built to last, the two-piece grinder is made for you. Choose your favorite color and get on with your grind.
Piranha grinders are durable smoking accessories made of high-quality anodized aluminum, so the sharp teeth won't wear down or break. The strong magnets ensure the grinder stays together if dropped. They are the go-to choice for affordability, functionality, and variety.
what's in the box
Piranha 2 Piece Grinder

Hemp Carrying Case