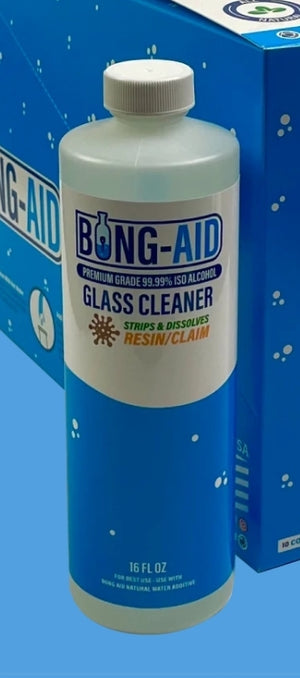 Bong-Aid Glass Cleaner
Bong Aid - Glass Cleaner is a single ingredient glass cleaning solution, containing pure 99.9% Isopropyl Alcohol. Made in the USA, this product contains the highest quality alcohol. Our Glass Cleaner is free of unwanted diluents, contaminants, or particulates often found in glass cleaning products.
What it does: Bong Aid - Glass Cleaner cleans your glass by breaking down and stripping unwanted resin/claim, mold, fungi, and bacteria in the glass. After use, your glass will look and smell brand new.