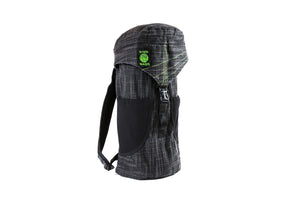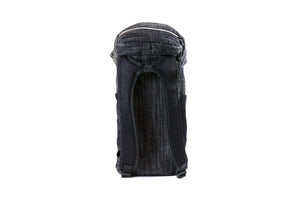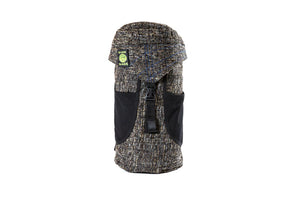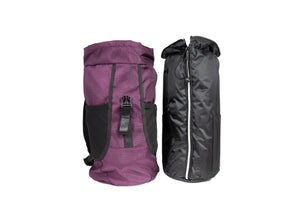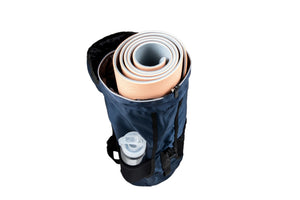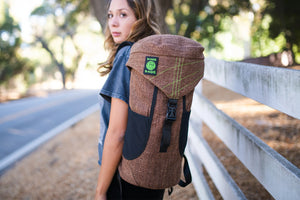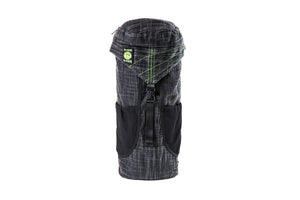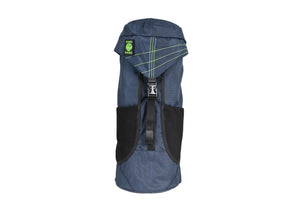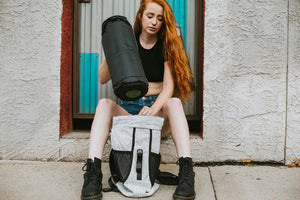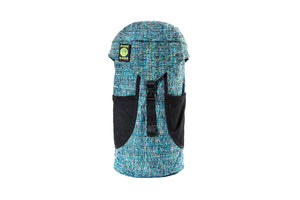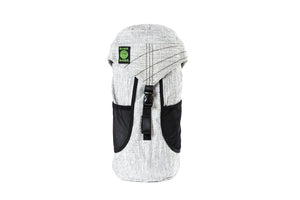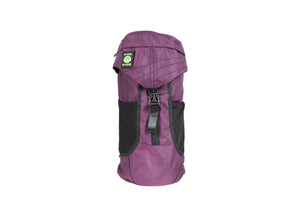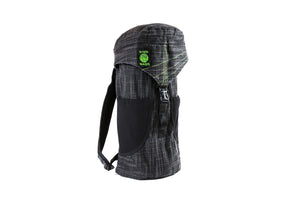 Conversion Tube | Glass Protection | Padded Tube
Let's drop some knowledge: COMPLETE PADDED INSERT! The safety net of padding in the Conversion Tube will hug your piece with the perfect amount of safety and comfort.   
For those wanting extra space for "actual" hiking gear or camera accessories, don't let this pillow of padding deter you. With one quick un-zip, you can remove the entire insert leaving P L E N T Y of room for a tripod, blanket, yoga mat, or a few bottles of wine. 
Along with two micro-mesh elastic pouches for easy access and another external top-lid zippered pocket, there's a place for everything you need to carry and almost too many separate compartments to do so.
The Dime Bags Conversion Tube comes in two sizes: 18 inch or 23 inch.  The 23-inch model can extend up to 25 inches with an adjustable buckle strap.
4 Compartments

1 spacious main drawstring compartment
2 external, micro-mesh utility pockets
1 external zippered pocket

1 internal zippered pocket
6 internal, open padded pockets
2 slip pockets on padded insert
1 secret, internal zippered pocket

Features

Durable Hempster exterior
Heavily padded, 100% cotton velour interior
Removable, zip-up padded insert
Heavy-duty zippers
Heavy-duty, adjustable buckle closure
Adjustable, contoured shoulder straps
Smell-proof, clear polybag
Interchangeable velcro label

18" Conversion Tube:
| | |
| --- | --- |
| Weight | 2.45 lbs |
| Dimensions | 18" x 9" x 6.5" |
| Colors | Black, Brown, Concrete, Glass, Grey, Tan, Timber, and water-resistant Plum |
23" Conversion Tube:
| | |
| --- | --- |
| Weight | 2.80 lbs |
| Dimensions | 23" x 9" x 6.5" |
| Colors | Black, Brown, Concrete, Glass, Grey, Timber, Midnight, and water-resistant Cobalt |