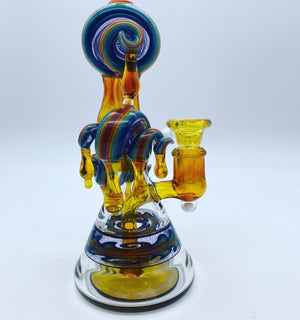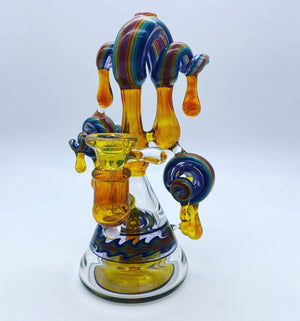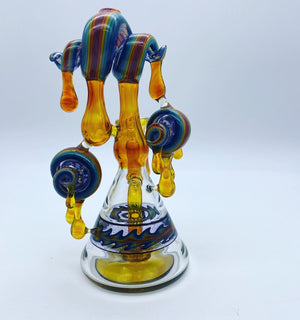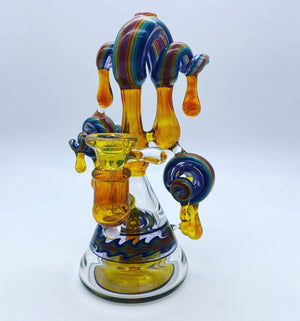 Crux Glass Honey Drip Storm Cloud rig
-Made by Crux in Minneapolis, Minnesota in 2016
-Dimensions: 7.5" x 4.5"
-Features: Rainbow/ Honey Cloud, Taster Bowl, Wigwag Millie
-Joint: 14mm female
-Perc: Fixed four hole downstem
-This piece is strictly for tobacco use or as collectible glass art. Upon entering this site you were asked under penalty of perjury to state your age. The purchase of this product requires a minimum age of 21. It is your responsibility to know the legal tobacco purchasing age in your area.