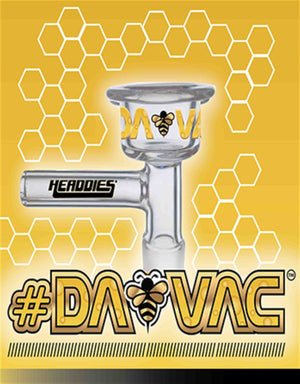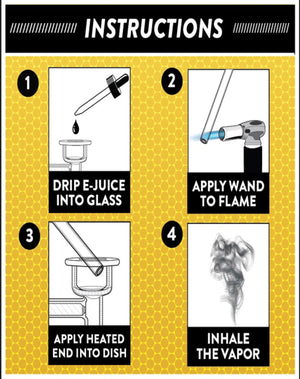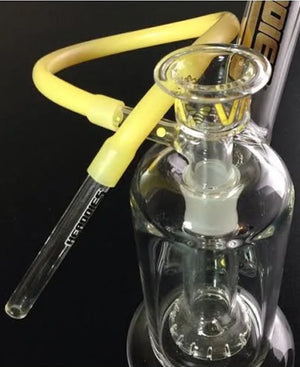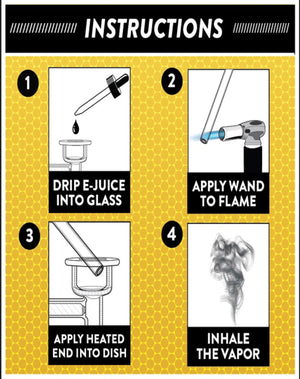 DabVac
Driven by the desire of innovation, HEADDIES created the Original DabVac which revolutionized the dabbing market.  
They designed and manufacture high-quality scientific glass smoke ware, while the HEADDIES DabVac is universal and works with all water pipes, the 22karat gold labels and overall design is meant to compliment our signature line of HEADDIES® tubes.
The HEADDIES DabVac is the next step in the evolution of collecting your concentrates. The antiquated ways to do so include the dome, domeless, and electric nail. The nail dome may have paved the way but there are too many steps involved in a process that inevitably ended with a stuck dome that eventually cracks when trying to remove it.
With the DabVac you only need to heat the tip of the glass or titanium wand. This allows for very little waste and you don't get that leakage as you do with the domeless or nail. The holding chamber is perfect for either a quick pull or party time with friends. They use only Schott glass for its legendary quality and, as always, the HEADDIES® DabVac™ is designed and made in USA.
High Quality Water-Pipe Adapter
Surgical Grade Latex Hose
Silicone Dish Cap with raised BEE Logo
Thick HEADDIES® Quartz Wand
Body Material:

 

Borosilicate Glass

Wand Material:

 

HEADDIES Quartz

Dust Cap Material:

 

Silicone with raised BEE Logo