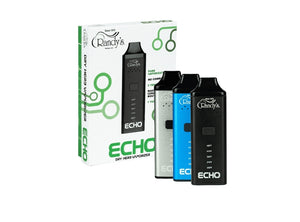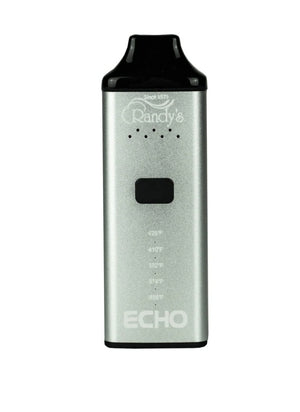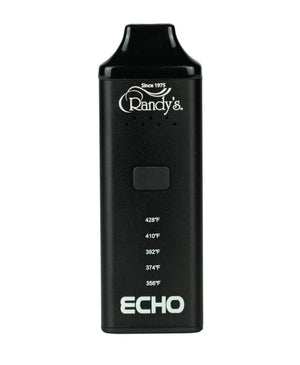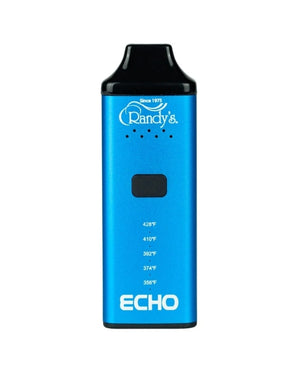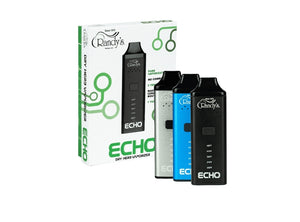 Echo
Randy's Echo Features:
5 Temperature Settings (356-428°): Randy's took the guess work out of enjoying your vaporizer. They found the best 5 temperature settings for vaporizing your legal herbs!
Ceramic Filter System: No one enjoys coughing while trying to enjoy their vape. One of the largest causes of coughing is too hot of vapor. That is why Randy's designed the Echo to have a cooling Ceramic Filter System.
No Combustion: The Echo is designed to never combust your herb. This will ensure that you can get the most life out of your legal herbs.
Large 0.9g Baking Chamber: Spend more time enjoying your vaporizer and less time loading and unloading. The chamber can hold up to a .9g which is more than plenty for a nice sessions!
Quick Heat up Time: The large baking chamber on the Randy's Echo heats up rapidly. In about 30 seconds the Echo can heat up to it's max temperature setting of 428°F.
Discreet: The ambigious design paired with the lowest temperature setting, the Echo allows for stealth use. You will basically be a ninja with this thing!
Includes:
Echo Vaporizer
Cleaning Brush/Tool
Replacement Screens
USB Charger
1 Year Warranty