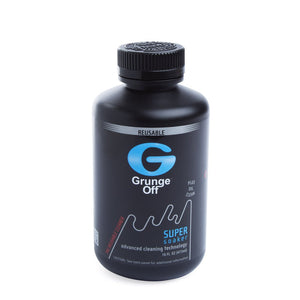 Grunge Off Glass cleaner-16oz.
Grunge off has been a long-standing bong cleaner for years.
Grunge Off Super Soaker cleaner has been specially formulated for glass, but it also completely removes excess build-up on almost any surface. The Grunge Off Super Soaker doesn't require any shaking or scrubbing. It is even solvent-free and doesn't use any abrasives.