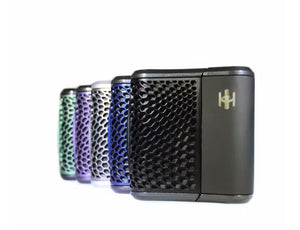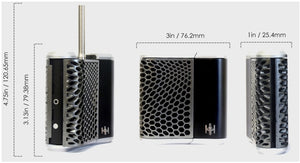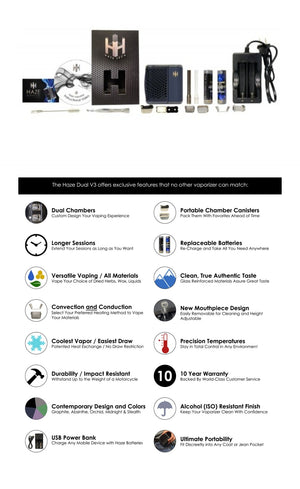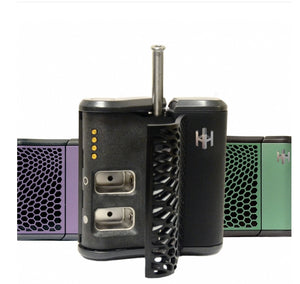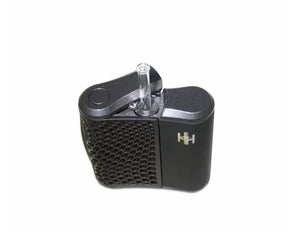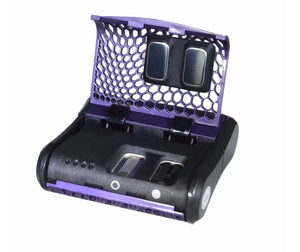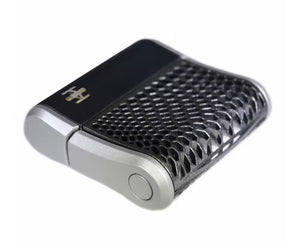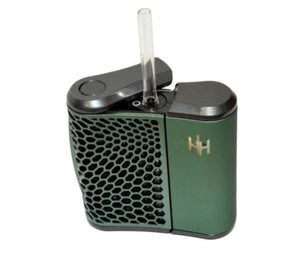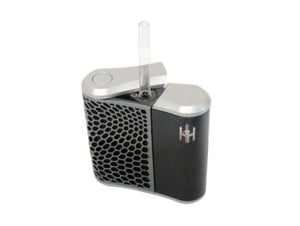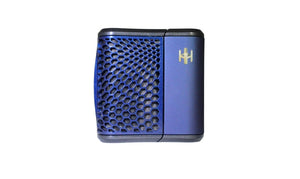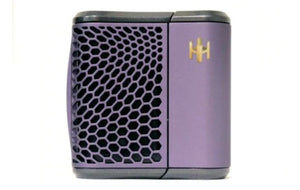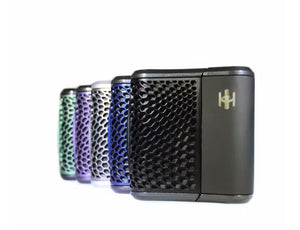 Haze Dual V3 by Haze Technologies
If you are looking for an efficient portable vaporizer, you can never go wrong with the Haze Dual V3. Aside from its lightweight design, its rechargeable and long-lasting batteries and reliable performance ensure that you get the most out of every vaping session. The Dual bowls (or two ovens) are the unique item about the V3. Therefore, you can use it to vaporize dry herbs, concentrates, and also oils. Besides that, the newly designed mouthpiece ensures the purest form of vapor by eliminating contamination of flavor. Thanks to the separation of the outer and inner materials.
Description
The Haze vaporizer family got another member; this device is one of the first vaporizers with dual chambers. Each is compatible with dried herbs and concentrates. The best part is, it allows you to vape different kinds of material at the same time. Thanks to the state-of-the-art Li-Ion battery, high-quality materials, and efficient cartridges, the overall package of this portable vaporizer is impressive.
Dual heating chamber
The Haze Dual V3 has two adjacent heating chambers with different functions. Both chambers can be filled with herbs and oils or concentrate at the same time. Therefore, it is possible to switch between two vaporizing methods within one session. While one chamber vaporizes by conduction, the contents of the second chamber work by convection. Furthermore, the user can change this, using a switch, a symbol indicates the selected setting.
Two mouthpieces
With the purchase of the Haze Dual V3, the user is no longer spoiled for choice. Uniquely, everything is possible – even with the mouthpieces. Also, the scope of delivery includes two mouthpieces, one made of glass and one made of stainless steel.
Long term
A state-of-state-of-the-art Li-ION battery is used for the Haze Dual V3. The light and powerful battery ensures that very long sessions are possible. Besides that, you can replace the battery at any time. At the same time, the package includes cartridges. So you can fill that on the go before the usage.
Four temperature settings
Above all, the four heat settings of 365°F, 379°F, 390°F, and 415°F are displayed on LED indicator and will indicate the temperature of each chamber. However, each of them has a separation of a protective stainless steel wall to allow different temperature settings and avoid combustion. The concentrates chamber heats up only at 390°F, and 415°F as the lower temperature is not suitable for concentrates.
**************************************************
What's in the box
1x Haze Dual V3
1x Glass mouthpiece
1x Stainless steel mouthpiece
1x Concentrates/oils can
1x Dry herbs can
2x Conduction screens
2x Convection screens
2x 2600mAh batteries (rechargeable)
1x Material tool
1x Cleaning tool
1x User guide