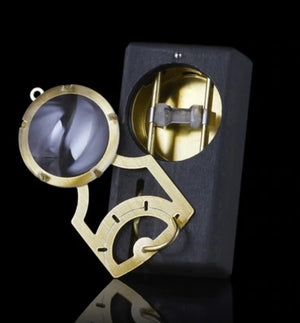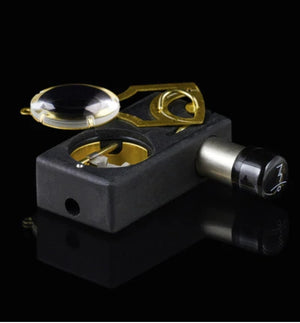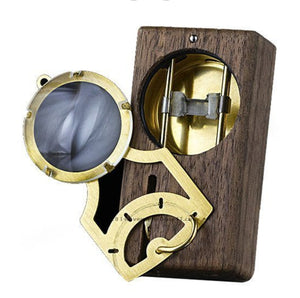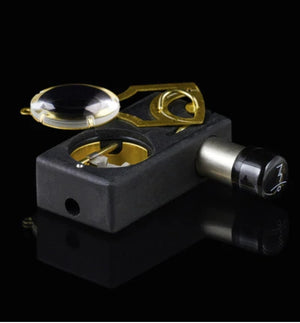 Magic Flight Muad-Dib
INTRODUCING THE MAUD-DIB
From the creators of the revolutionary and immensely popular Launch Box Vaporizer comes the newest addition to the spectacular line of Magic Flight products, the Maud-dib (pronounced maw-deeb) Concentrate Box. The Muad-dib operates similarly to the Launch Box, using the same patented technology to easily, quickly and safely vaporize your favorite wax concentrates and waxy oils. Like the Launch Box, the Muad-dib is powered by rechargeable NiMH Glyph batteries, and doesn't require a flame or torch of any kind.

PATENTED MAGIC FLIGHT TECHNOLOGY
The Muad-dib is truly unique. While it operates along the same lines as its dry herb compatible predecessor, the Launch Box, the Muad-dib utilizes a smaller and replaceable screen design, able to reach temperatures upwards of 900°F in just seconds. While its powered by the same rechargeable Glyph batteries, a massive increase in battery life means that users can get around fifty sessions from a single charge.
UNIQUE AESTHETICS
Drawing on the success of the Launch Box, Magic Flight designed the Muad-dib to have the same unique aesthetic quality, with a few distinct differences. Available in a classic Walnut or uber-cool Noir finish, the concentrate box features a brushed brass lid, a brass bowl insert and an optical-grade monocle-esque lens. More than just a vaporizer, the Muad-dib is a conversation starter. While most other wax vaporizers feature the same boring design, Magic Flight has once again broken the mold and re-defined what it means to be aesthetically pleasing. FDA GRADE DRAW WHIP Due to the nature of concentrate vaporizers, which operate at much higher temperatures than dry herb units, the vapor produced by the Muad-dib is drawn through a 1.5 ft. FDA grade peroxide-cured silicon whip with brass ends, which replaces the familiar draw-stem delivery method.
Product Features:
Portable
Fast Heat-Up Time (Less than 5 seconds)
Utilizes NiMH Rechargeable Batteries (No butane)
Small and Discreet (2.5" x 1.25" x 0.9")
Simple to Use
Handmade in the USA
Lifetime Warranty w/ manufacturer
Accessories (Included):
2 x Rechargeable NiMH Glyph Batteries
1 x Battery Charger
1 x 1.5 Ft. Black Draw Whip
1 x Loading Spoon
1 x Replacement Screen
1 x Decorative Tin
1 x Flight Guide Instruction Manual