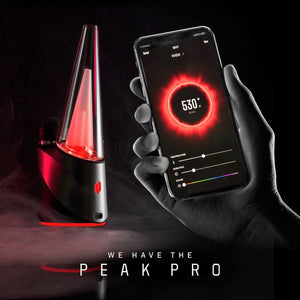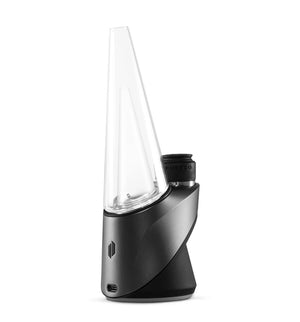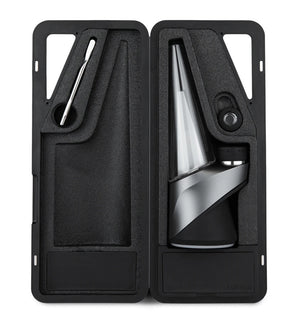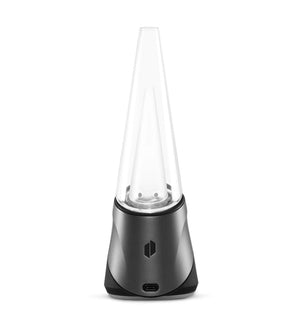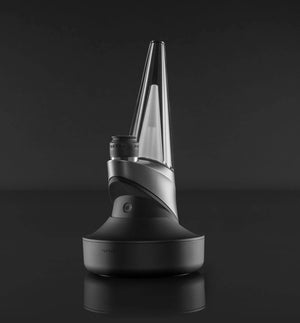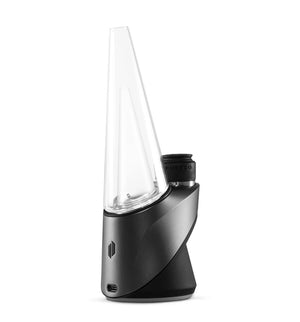 Puffco Peak Pro
**COUPON CODES CANNOT BE APPLIED TO THIS ITEM**
The Peak Pro represents a new standard for concentrate consumption technology.
For the beginner, it's the most efficient and seamless way to experience the magic of concentrates. For the connoisseur, it offers the highest level of customization and control to dial in the exact experience you're looking for.
Features:
Bluetooth app capability
Wireless charging
Real time temperature control
FULL SPECS
Bluetooth App Connectivity
Wireless Qi Charging
USB-C Connection
Real-Time Temp. Control
Large sealed ceramic chamber
Customizable LED Lights
Double Water Capacity
Auto-Sleep Function
4 pre-programmed heat settings.

(More available through the app)
2-hour fast charge time
30-session average battery life
30-second heatup time
Carrying Case Included
LIVE STAT DISPLAY:
- Active Heat Setting
- Bowl Temperature
- Daily Dabs
- Total Dabs
THE LIGHT OF THE PARTY
The Peak Pro app allows you to customize the LED lights on your device with lantern mode. It also includes a Stealth Mode, that turns all the lights off except the glowing logo on the back.