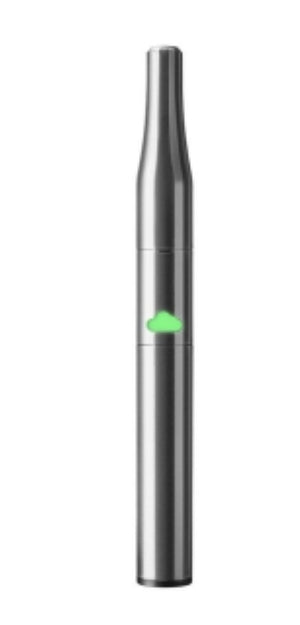 Puffco Pro 2
The Puffco Pro 2 is a hand-held vaporizer that's 4.72 inches in height and quickly heats up your favorite concentrates and waxes. It's made from stainless steel for a smooth and sleek appearance and features a ceramic coil for fantastic temperature control. Also, you can get 100 sessions on a fully charged battery with this compact device. And finally, you have the choice to select your intensity and flavor preference with the low, medium, and high temperature settings.
Description
The brand Puffco has shown the world that they know how to make vaporizers, and not just pen vaporizers. Take a look at their first "portable/desktop" vaporizer, the Puffco Peak. The Puffco Pro 2 is no exception to the great quality Puffco is known for. This stylish and durable vape pen comes in a stainless steel finish and is compatible with your waxes and concentrates.
Superb battery life
The Puffco Pro 2 starts heating up as soon as you hit the power button, it has a single-coil ceramic chamber. You can use the Puffco Pro 2 up to 100 times when fully charged. Meanwhile, you can charge the battery using its USB adaptor that fits into any USB port, including the one on your laptop.
Temperature related
The Puffco Pro 2 comes with a sesh mode, which will produce 12 seconds of continuous vapor. Otherwise, it will maintain the temperature setting that you choose. This device is programmed with three temperature settings. They are as follows:
Green: Low
Blue: Medium
White: High
What's in the box?
1x Puffco Pro 2 Vaporizer
1x Hard case
1x USB charger
1x Loading tool
1x User guide