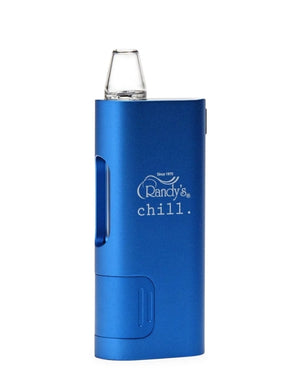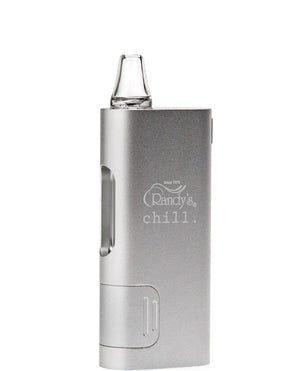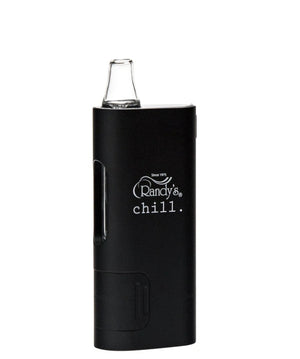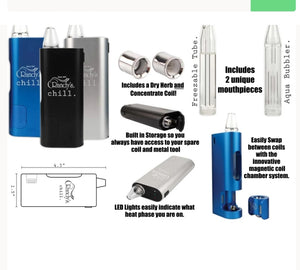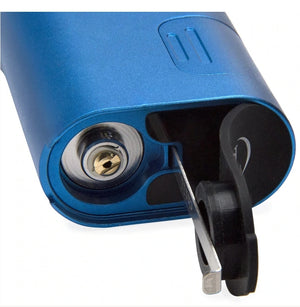 Randy's Chill
RANDY'S CHILL VAPORIZER, FIRST OF ITS KIND
Introducing Randy's Chill, a state of the art vaporizer that offers users, newbies or avid vaping enthusiasts, a guaranteed premium vaping journey. Taking it to the heights beyond imagination. The Chill is the first of its kind, a vaporizer that any vaping enthusiast must look forward to.
FIRST FREEZABLE VAPE EVER MADE
The Chill by Randy's, a two-way vaporizer will grant you a ticket on a journey that you never had before. The first ever premium vaporizer that offers freezable tube, providing an experience of a cool and soothing mouthful of vapor draws. And unlike any vaporizers, the chill will not cause your lungs to burst and cough because of the scorching heat. Surely this makes the chill a perfect fit for newbies and vape enthusiast that are looking forward to enjoying much more flavorful draws.
TWO WAY MOUTHPIECE FUNCTIONS
The freezable tube that comes along with the product is filled with a gel-like substance that allows the temperature to subside upon usage. When frozen for 15 minutes or more, the cooler it gets, the better the result you have. Indulge yourself with huge hits and outmatched performance. Either freeze the glass tube or just add a little bit of water to use it as a conventional aqua-bubbler mouthpiece.
CLICK AND CHILL
Easy to use even for a novice, don't worry too much if you are new, and just starting up this hobby. This device is user-friendly that offers premium quality performance. Just click five (5) times the start button located on the upper right side of the device and you are all set. And three (3) clicks to adjust heat setting.
THREE HEAT SETTING MODES
Not only the freezing feature that makes the Chill unique. The heat setting modes are something to look forward to. There are three (3) modes: high, medium, and low. Just click three times the start button to switch modes and choose the temperature you want.
MAGNETIC COIL CHAMBERS
Instantly change your coils from herb to concentrates with the built-in magnetic coil chambers. This genius, innovative and unique feature of the Chill is one of the many reasons why it is simply incomparable to other vaporizers. Maintenance is made easy with this device.
MINIMALIST CONSTRUCTIVE IDEA
You don't have to carry along your usual leather case or bag to keep your tools and coils. With the chill's built-in compartments that stores its magnetic coil chambers and a dab tool making it even more promising.
COMPACT BUILT, GENUINE DESIGN
The chill can deceive you by its appearance but there is much more to see before the eyes. Built to offer extreme versatility and portability for its users. Switch modes easily without any hassles from herbs to concentrates of your preference in just a matter of seconds. Cleverly designed, polished with aluminum finishing to bring out a genuinely distinguished look. It also comes with 3 color variations that you can select with. Take it anywhere you go, the chill is a perfect travel buddy that will make every trip relaxingly cool.
WHAT'S IN THE BOX:
The Chill Vaporizer
Dry Herb Coil
Concentrate Coil
Metal Tool
USB Charger
Freezable Tube
Aqua Bubble Mouthpiece