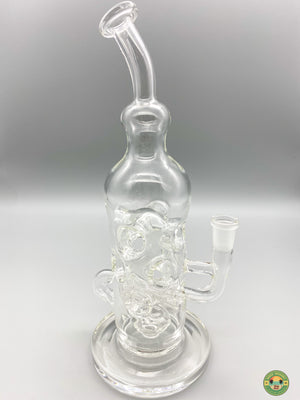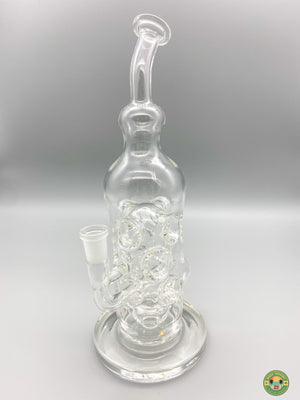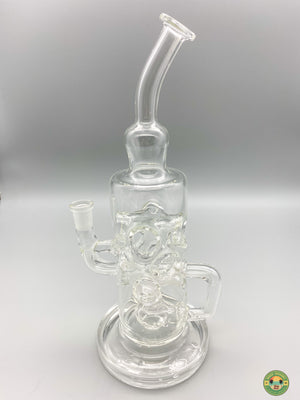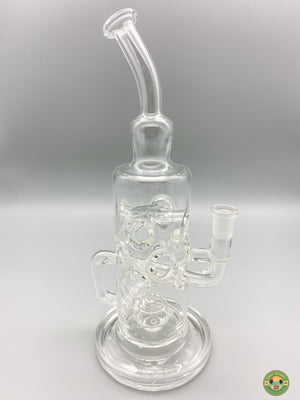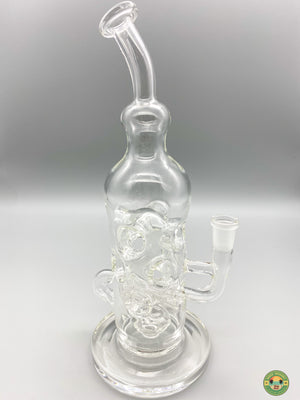 Straight Fab water pipe
Straight Fab Waterpipe by ATX Glass from Austin, TX features a swiss design that give it just the right amount of resistance.
Height: 9 inches
Includes: 14mm Male Quartz Banger
Glass Thickness: 5mm Borosilicate
Made by ATX Glass (Austin, TX)
The Straight Fab is a solid water pipe that features a showerhead perc pointed at a fab center. Complemented by color accents, labels, and splash-guard ripples. This piece sits low like a puck; not likely to tip over. Highly recommended for those looking for ease of use of portability.