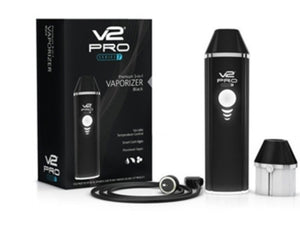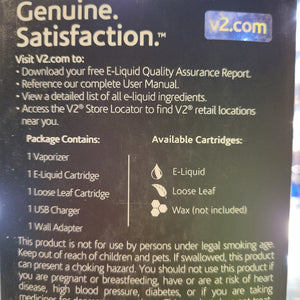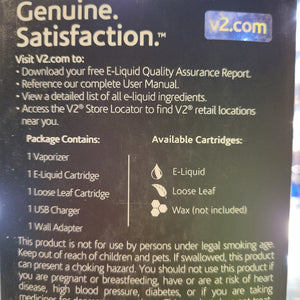 V2 Pro Series 7
The V2 Pro Series 7 Kit includes everything you need to start enjoying Series 7, plus a few extras. Each Series 7 vaporizer is equipped with the smart technology and premium features that define Series 3, with added benefits like variable voltage and temperature settings. This, combined with a larger storage capacity and extended battery life make Series 7 the ultimate 3-in-1 portable vaporizer.
Like the Series 3 vape pen, Series 7 offers compatible cartridges for three, unique mediums: loose leaf, e-liquid and wax. Once you've filled your chosen cartridge with your preferred medium and inserted it into the cartridge chamber, you can select your voltage or temperature setting. If you're not sure which setting you prefer, the smart technology of Series 7 will recognize the cartridge type and automatically heat to optimum vaporizing temperature.
Your Series 7 Kit comes with one vaporizer, one magnetic USB charging cord, one wall adapter, one e-liquid cartridge, one loose leaf cartridge, and the pick and brush used for basic loose leaf cartridge maintenance. To begin using your Series 7 portable vaporizer, simply unpack the components; connect the magnetic charging cord to your device and plug into a compatible USB port.